The "Zurück zur Erde" initiative, co-organized by Goethe Institute and the Indo-German Centre for Sustainability (IGCS), aims to promote sustainability and raise awareness about the United Nations' 17 Sustainability Goals among students and teachers. The initiative encourages them to adopt a modern, balanced lifestyle and become more mindful of sustainable practices.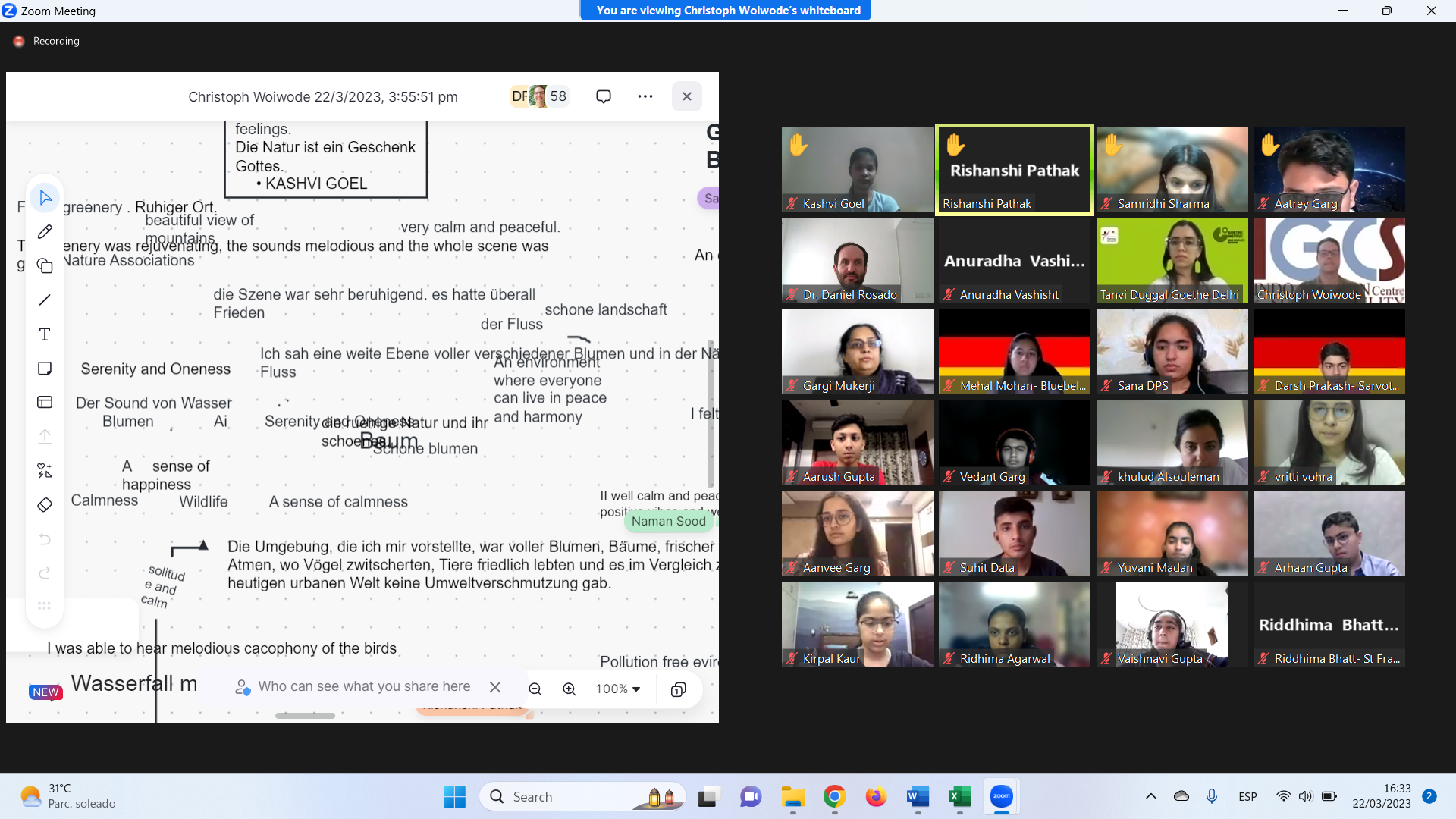 The first workshop, held online on March 22nd and 27th, 2023, was mentored by Dr. Christoph Woiwode, a visiting faculty member at the IIT Madras and IGCS Postdoc. The workshop consisted of two 90-minute interactive online sessions and was attended by German-speaking school students in grades 9 to 11. The workshop focused on exploring participants' personal perspectives and attitudes regarding human-nature relationships and examining social-cultural expressions of these relationships. Through activities, brief lectures, discussions, and individual self-reflection, participants engaged in a thoughtful and insightful exploration of sustainable practices. Activities were repeated in the second session, allowing for reflection in between.
The workshop yielded positive student outcomes. Some of the highlights are shown below. The project plans to conduct two more workshops focusing on sustainable energy use and sustainable water management in the near future.