About IGCS
The Indo-German Centre for Sustainability (IGCS) conducts research on current sustainability challenges and disseminates the knowledge thus generated and facilitates exchanges of students and researchers. Major funders are the Indian Department for Science and Technology (DST), the German Academic Exchange Service (DAAD) through funds of the Federal Ministry of Education and Research (BMBF) and our committed industry partner Maschinenfabrik Reinhausen GmbH.
Facilities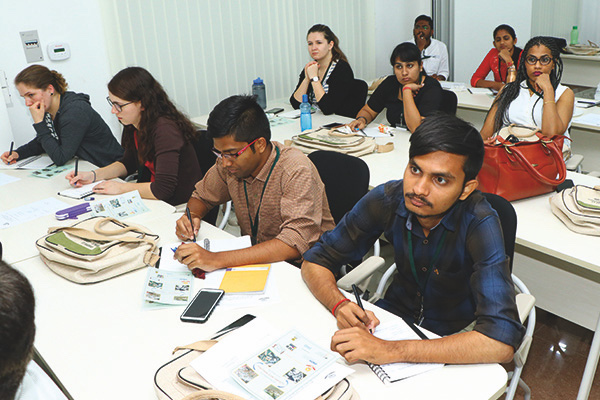 IGCS is located on the campus of the Indian Institute of Madras (IITM) in Chennai, South India. Two wet laboratories, one computational laboratory, a seminar hall, six offices and one conference room allow scientists and students a professional work environment. The center's activities such as the take place beyond the facilities at IIT Madras on various campuses in Germany and India.
History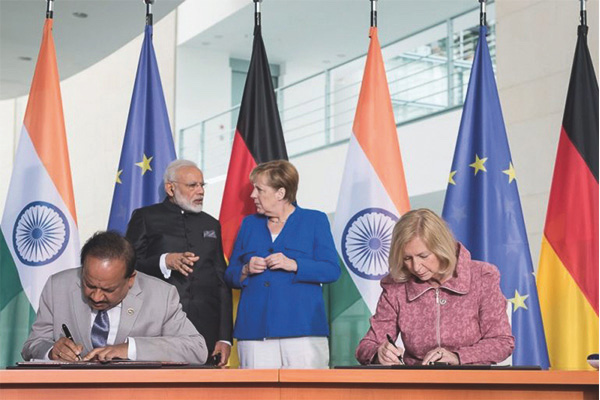 Indian Institute of Technology Madras has had a long-lasting history with Germany. Built up in 1959 with the support of German universities, close ties were once again strengthened after the visit of Federal Minister of Education and Research (BMBF) Dr. Annette Schavan. This resulted in the decision to establish a center for sustainability at IIT Madras and a memorandum was signed in 2010.
IGCS activities gained full speed in 2011, when the first long-term-lecturers arrived in Chennai. More than ten established researchers from German universities have worked as long-term-lecturers or IGCS-Postdocs at IIT Madras and played an important role in building a bridge between Indian and German research and teaching as they organized and presented at various workshops, conferences and lectures series in India. It was also in 2012 that IGCS conducted its first Winter School. The Indian Department for Science and Technology (DST) has selected IGCS to conduct research projects on several environmental threats and climate-change-related topics (2013, 2018). The first tripartite agreement with an industry partner was concluded in 2013 with the German company Maschinenfabrik Reinhausen GmbH. Maschinenfabrik Reinhausen has committed to provide funds for IGCS' research program on sustainable power engineering, including salaries, operational and material costs.
In 2017, IGCS opened its own premises at IIT Madras with laboratories, class rooms and offices. In the same year, both the Indian and German government declared to continue the support of the IGCS by the means of DST and BMBF from 2018 until 2022.
Looking back at the centre's first ten years, IGCS is proud to have funded more than 700 mobilities of students and researchers for a research exchange to India or Germany. Most of these exchanges were realized in the framework of an individual research stay from a few days up until several months or in the framework of a Winter or Summer School. These achievements would have not been possible without the continuous support of our partners German Academic Exchange Service (DAAD), the Department for Science and technology (DST) and Maschinenfabrik Reinhausen GmbH.