IGCS students Soumita Banerjee and Sujay Bandyopadhyay published a short summary of this year's summer school on coastal and river hazards & management strategies which took place in the second half of July 2018. It is an easy read, contains many keynotes on the topic and provides some insights into IGCS activities. The article was published December 17 2018 on EOS, Earth & Space Science News. Follow this link to read the full article.












Source: Malin Praktiknjo, 2018; Frank-Andreas Weber, 2018; Jorien Van der Wal, 2018.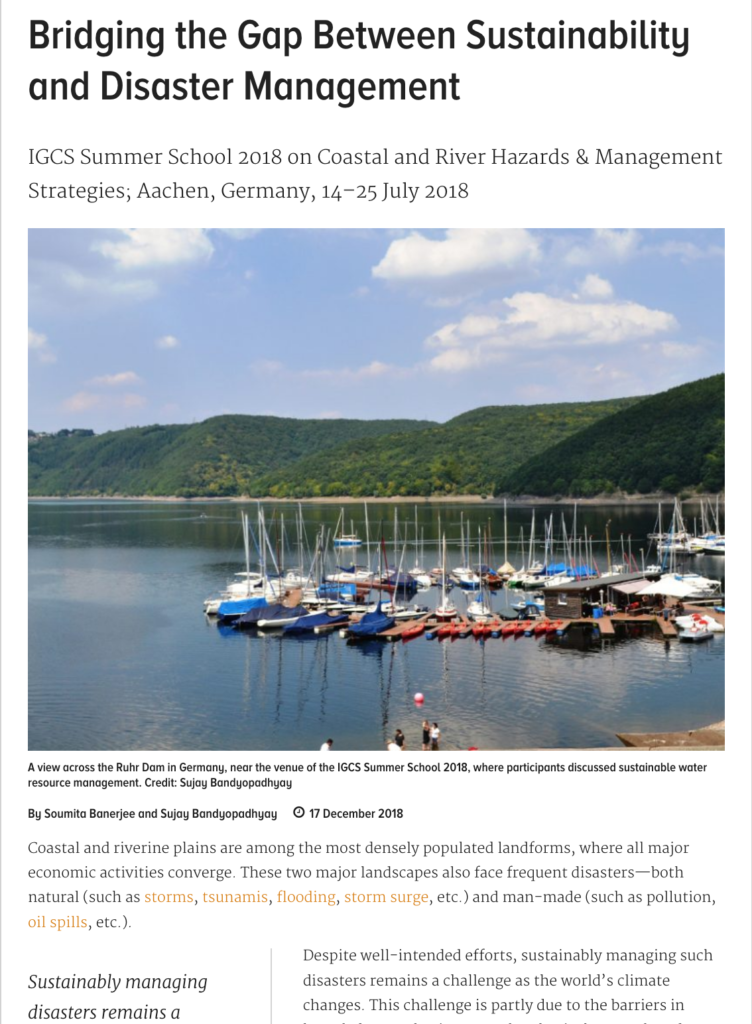 Enjoy and feel free to share!