Have you always had ideas on how to revolutionise the way we work and live with plastics in a sustainable way?
Our IGCS-motan virtual workshop participants took this moto to our #SustainabilityChallenge: 'Reduce | Re-Use | Recycle | Recover – Challenges and strategies in the handling of plastics' in December of 2021. We heard many brilliant concepts, discussions and pitches that thrived to shape our common future with innovative and sustainable ideas. However, one group stood out the most and we asked them to summarize their winning ideas.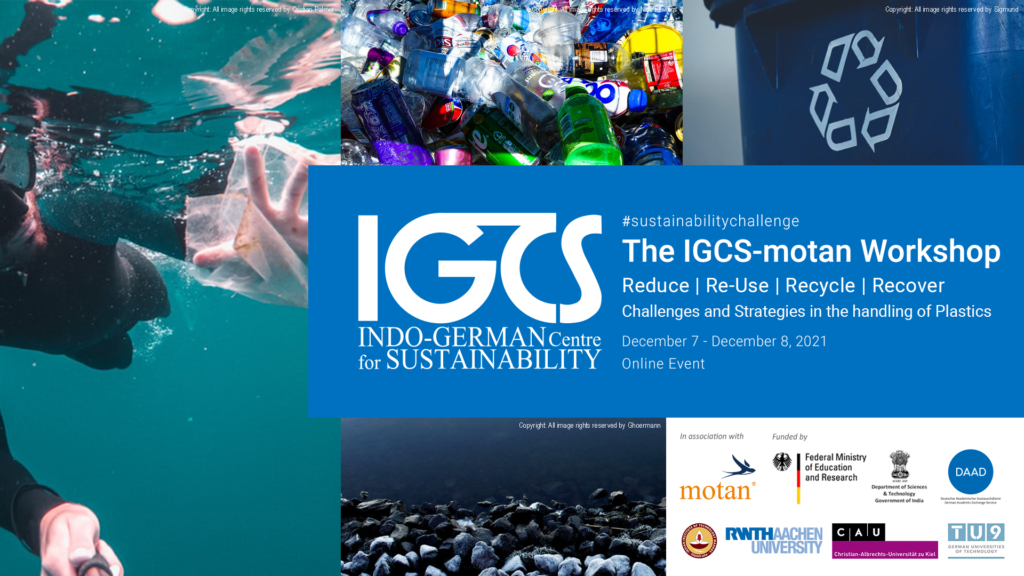 IGCS-motan Workshop's working group no. 3 represented by Marwa Madarani (University of Stuttgart), Shakunthala Natarajan (IIT Madras), Rajkumar Sahoo (Jawaharlal Nehru University) and Linus Uzoewulu (Kiel University) presented their idea titled 'Alternatives to Single-use Plastics (SUP) – Using Plastics Properly.' Here is an extract from their presentation:
Single use plastics (SUPs) are creating a menace to the environment. Among these, SUP bags are used to a large extent for a variety of day-to-day purposes. These bags eventually end up in the surrounding, clog waterways and lead to a large number of other environmental issues. Despite plastic bag bans, the use of SUP bags has not been curbed. India, and other countries like Lebanon, and Nigeria are still struggling from the spread of single-use plastic bags. Therefore to facilitate the mitigation of excessive consumption of plastic bags, the focus must be on creating awareness among humans about their responsibility to protect the environment. Banking upon the necessity to bring about this behavioural change in humans towards plastic use and disposal, we have come up with a solution, which will be detailed in the ensuing lines.
"Re-Plast" is an educational online game that aims to change the attitude of younger generations between 6-and 16 years old towered the single-use plastic bags through different missions with different levels. In each mission," Re-Plast "focuses on spreading awareness step by step, starting from understanding the types of plastic bags; moving toward educating about reusing, reducing and recycling behaviours, and ending with replacing or encouraging single-use plastic bags alternatives. Further, the game will pop out, workshops and indirect questions to the children to assure the achievement of the mission's goal and to collect data to understand adults' behaviour toward plastic bags through the eyes of children respectively.
"Re-Plast" aims to swap two adjacent plastic bags "among several on each level board, as to make a row or column of at least 3 matching-plastic bags". The game aims to earn coins within a certain number of plastic bags gathered to accomplish the missions.
'Re-Plast' game is just the first step of our solution. In our next step, we will develop the game to target different generations; in addition, we will conduct workshops at schools in collaboration with the eco-clubs there. After spreading awareness and knowledge about Sups, we will collaborate and share the collected data with the government to influence the governmental decisions concerning plastics. And to achieve our vision, which is moving toward Recycling, we will create an app called "Circularis" Where Plastic consumers can register themselves in the app and notify us whenever they have got plastic wastes to dispose of. After the notification, our waste collectors will be dispatched to the consumer's place to collect the plastic waste and monetarily incentivize the customer for the plastic waste deposited. Our waste collectors will transport the collected plastic wastes to recycling firms. Since we offset the transportation costs of recycling firms by bringing in our waste collectors, we could get the incentivization money from them in return for this favour. This along with the Re-Plast online game will create a better intervention for tackling the problem created by single-use plastics.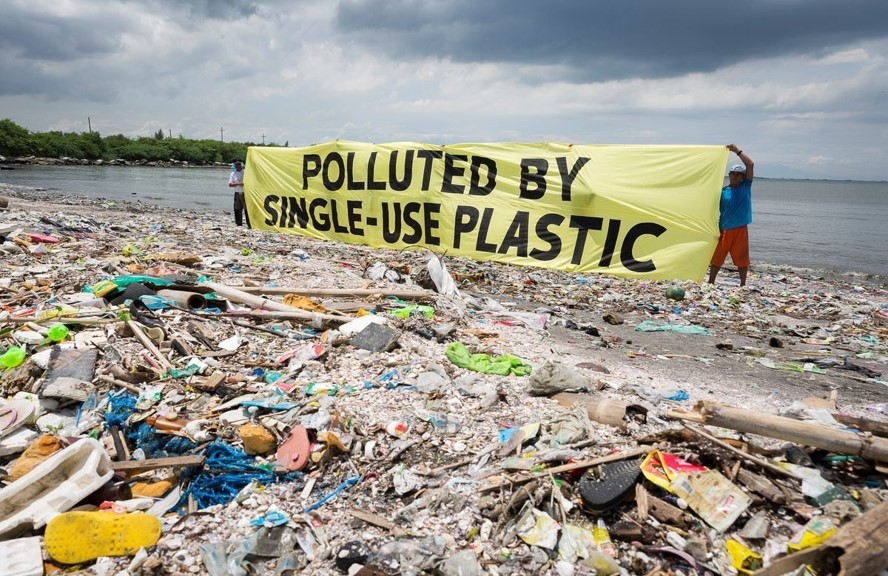 About IGCS-motan Partnership
The IGCS-motan collaborative efforts are dedicated to helping students from Indian and German academic institutions to develop and foster sustainable ideas. This workshop is a continuation of our joint vision: incorporate innovative and sustainable ideas generation in interdisciplinary research, teaching, training and exchange in the area of sustainable development. Together motan and IGCS would like to motivate and support students to conduct research in the area of plastics and the circular economy.
IGCS and motan are always looking for motivated students to carry out a research project or an industry internship supported. For more information about IGCS' Grant opportunities click here. You can find more information on motan on their website here.
Featured Image Credits: Photo by mali maeder