6th July 2021. Tuesday. 11.00 AM – 12.30 PM CET (2.30 PM -4.00 PM IST)
German Varsity in partnership with Confederation of Indian Industry (CII) and Indo Euro Synchronization is organizing a unique virtual event: " Germany- India Dialogue on Higher Education" in order to address the need of the hour topics of Higher Education between India and Germany.
The event aims to bring policymakers, decision-makers from academia & industry from both countries to share best practices under the current circumstances and to encourage bilateral relations in the Higher education, Science, and technology sectors in the near future.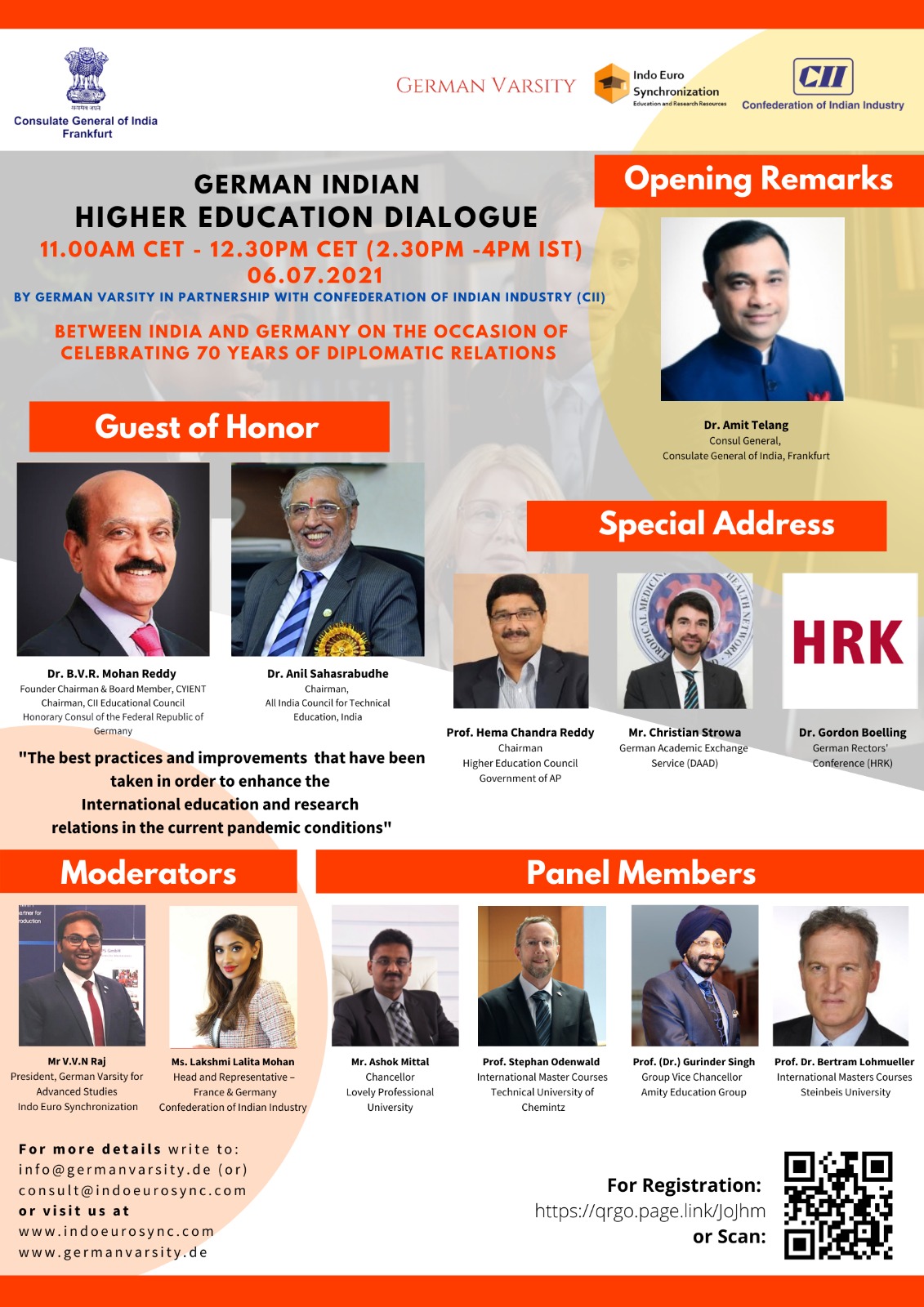 This is an opportune moment to celebrate our 70th year of Indo-German diplomatic relations, and adopting the new normal in order to achieve quality higher education practices between India and Germany.
This event will be very fruitful for Higher Education institutions, policymakers, education enthusiasts, and students across both countries.
Please register by clicking the following link to block your seat:
Link: https://ciionline.webex.com/ciionline/onstage/g.php?MTID=eba7f24d784bca30fd92378ea828297dd
Event Number: 156 672 0506
Event Password: tvV8JmcY3v4
Video Address: 1566720506@ciionline.webex.com
In the case of questions, please feel free to write us at consult@indoeurosync.com or info@germanvarsity.de or look into www.germanvarsity.de