On the outskirts of Chennai, the IGCS's land-use area project, Katchipedu Nook, celebrated its first show of achievements by the young learners of a deprived community on Sunday, 27th November. The kids moderated the program and were supported by the two Nook Managers, Sona and Venkateshan, demonstrating documentary shooting and editing, dressing table carpentry, and piano play, among other things. Sustainable practices were also showcased through recycling, reuse and upcycling in coconut-shell jewellery, crochet bag making, and a drum set made entirely from plastic waste. The produce was sold with their brandmark stickers, "Katchipedu Nook", demonstrating the kids' entrepreneurial spirit!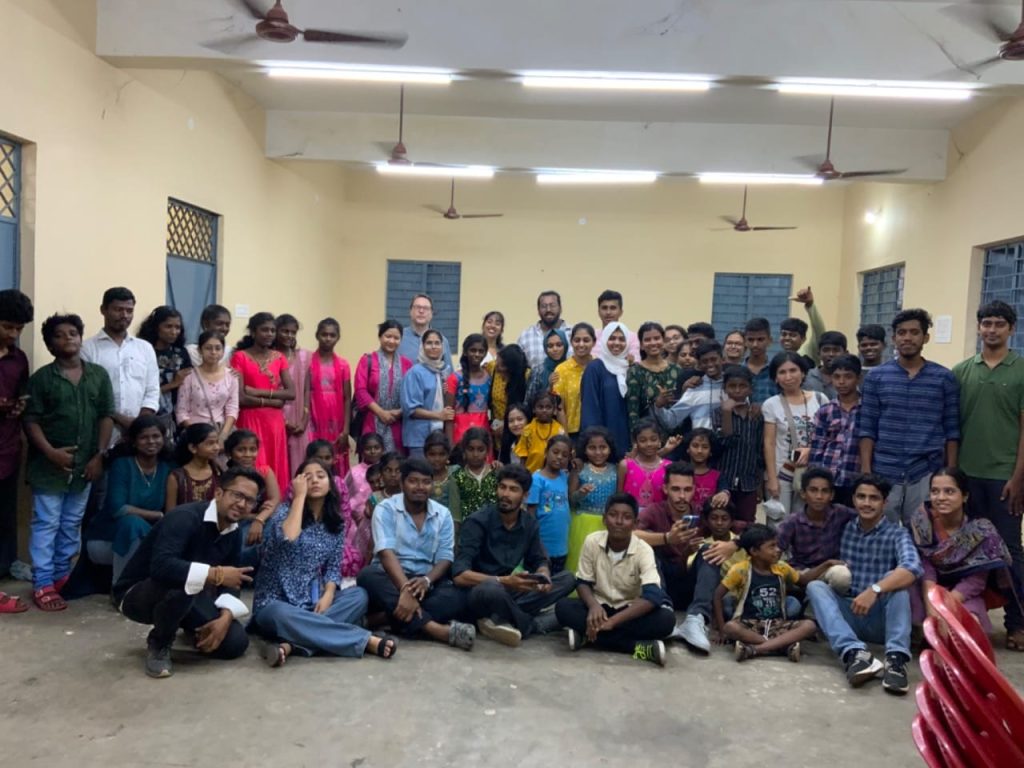 ---
The Nook is a self-learning and skill development centre where individuals can redefine and design education for themselves. The space provides a conducive environment to foster curiosity, innovation, problem-solving and critical thinking. To interact and promote self-learning, learners embark on projects where they set goals and do tangible projects to be showcased at the end of the goal cycle.
Congratulations to the team, and many thanks for a great and fun-filled show!