---
[Insert Menu Here]
---
---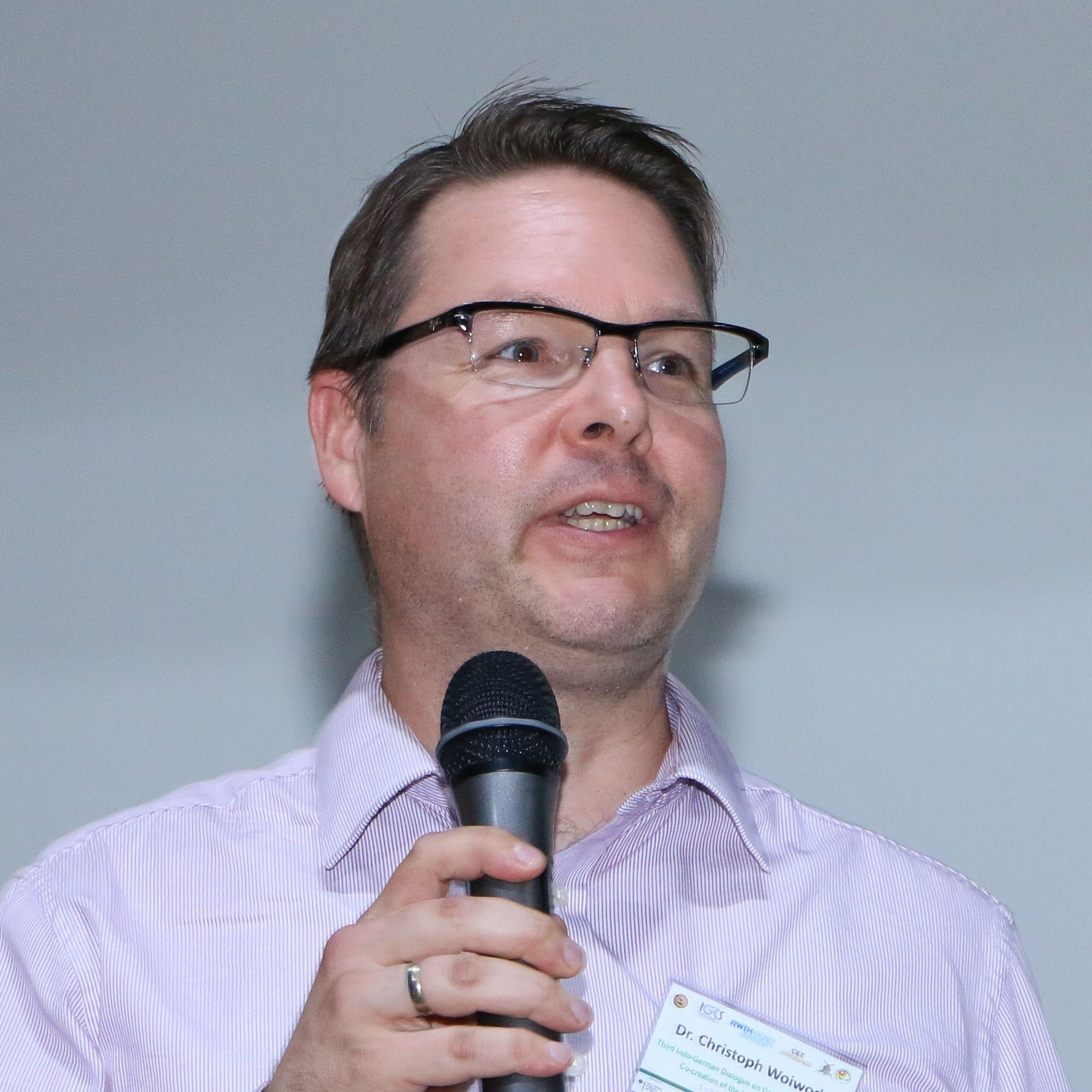 IGCS-Postdoc Land Use, Urban and Regional Development Visiting Faculty at IIT Madras
Dr Christoph Woiwode
RWTH Aachen University, Economic Geography
Read More
Dr Christoph Woiwode, PhD (urban planner, anthropologist) is visiting faculty with the Indo-German Centre for Sustainability (IGCS) at IIT Madras and affiliated with RWTH Aachen University, Germany. Earlier academic roles include Senior Lecturer in Human Geography at Bath Spa University (UK) (2017-2019), a previous stint as Visiting Assoc. Professor with the IGCS (2013-2016) and lecturer at the International Spatial Planning Centre, Faculty of Spatial Planning, TU Dortmund (Germany). Christoph has also worked as a planning advisor with the German International Development Agency (CIM/GIZ) in Sri Lanka. Having lived, worked and conducted research in India for over twenty years, Christoph's research spans planning theories, urban governance and government reforms, inequality/poverty and slum development, disaster risks and climate change. Over the past ten years, Christoph developed a keen interest in social transformations to sustainability, focusing on the 'soft' dimensions of development such as culture, religion, spirituality and happiness. In several articles and book chapters, he explores inner transitions and urban development, presented at numerous international conferences and has been an invited speaker on the topic. He is also the founder and coordinator of the network Inner Transitions to Sustainability, which welcomes academicians and practitioners. Engaging in this research has significantly shifted his perspectives on knowledge production, learning and teaching, and, last but not least, the future of humanity.
Contact 
woiwode@igcs-chennai.org
---
Architect-Urban Planner
Lalit Kishor Bhati
Auroville
Read More
Lalit Kishor Bhati 
is an architect-Urban Planner, living & working in Auroville for the past 20 years. He is engaged in diverse planning  & educational activities with students, faculty members & researchers from different institutions within India and abroad.
He was a member of the team that prepared Auroville's Master Plan. He had earlier organised CEPT Winter School Course in 2013, 14 & 2018 in Auroville & also five times International planning studio (study abroad programmes) for postgraduate planning students from Queens University, Canada.
Lalit co-authored a paper on 'Enabling transformative urban development for integral sustainability: a case for tapping the potential of Sri Aurobindo's philosophy in planning practice and theory with Dr Christoph Woiwode of IGCS, IIT Chennai for Handbook of sustainability and humanities. Read paper
Lalit's areas of Interest & experience include Integral Living – Integral learning/ education, Integral City as Living curriculum, Holistic Architecture & Planning, learning engagement with Auroville, and Photography.
Contact 
lalit@auroville.org.in
---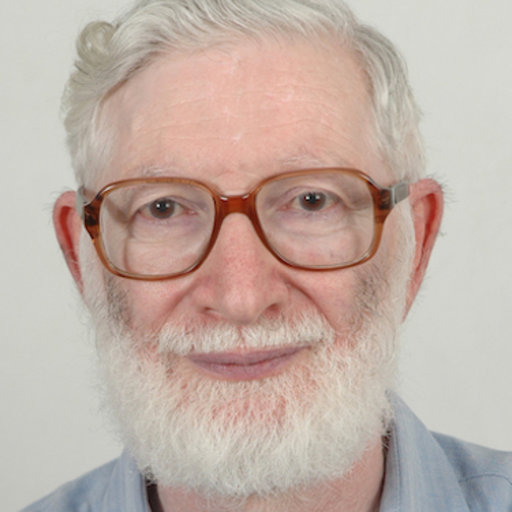 Director
Dr Erach Bharucha
Bharati Vidyapeeth Institute of Environment Education and Research
Read More
Dr Erach Bharucha
, Director, Bharati Vidyapeeth Institute of Environment Education and Research, Pune, has been a well-known surgeon in Pune, India for over 50 years. He has been active in wildlife conservation for four decades and has been a member of several central and state government committees. He has travelled and studied Indian national parks and wildlife sanctuaries extensively over the last four decades and has extensively photographed their ecosystem and species. His publications include 'Wonders of the Indian Wilderness in three volumes. He has documented the cultural diversity of India in the book 'Living Bridges 2016 and India's cultural ecology in 'Changing Landscapes 2017, published by Harper Collins. He has been a member of the Executive Committee of the Bombay Natural History Society, and Governing Council of the Salim Ali Centre for Ornithology and Natural History and the Vice President of Wildlife Trust of India. In 1993, he initiated the Bharati Vidyapeeth Institute of Environment Education and Research (BVIEER), which runs M.Sc courses on Environment, Geoinformatics and Wildlife Conservation Action, where he continues as its present Director. Dr Bharucha has been associated with the NCERT, SCERT and UGC to further the cause of formal environmental education. He is the author of 'Textbook on Environmental Studies for Undergraduate Courses (Published by University Press), used for the Core Module Course on Environment Studies, now renamed Ability Enhancement Compulsory course on Environmental Studies for all branches of Under Graduate courses. Dr Bharucha has been the Chairman of the Maharashtra State Biodiversity Board from 2012 to 2014.
Contact 
erach.bharucha@bvieer.edu.in
---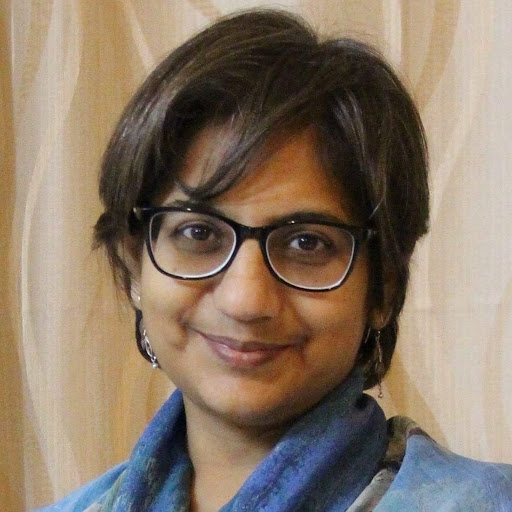 Senior Programme Director
Sanskriti Menon
Centre for Environment Education (CEE)
Read More
Sanskriti Menon
is Senior Programme Director at the Centre for Environment Education (CEE). CEE is a national institute established in 1984 as a centre of excellence of the Ministry of Environment, Forest and Climate Change. Sanskriti leads the CEE offices in Goa, Chhattisgarh, MP and Maharashtra (Central Regional Cell), the CEE Urban Programme, and the CEE Coast and Marine Programme. She has been the Convenor of the Board of Studies of Environment Education of the Maharashtra Higher Secondary Certificate Exam Board. She has experience designing and implementing a range of programmes for public education, citizens' engagement, multi-stakeholder deliberation, etc., using various communication tools. Projects she has led include public engagement for a bus rapid transit system, for preparation of a bicycle plan, initiating and anchoring a network of NGOs on sustainable mobility, setting up a citizenship and environment education centre as a public facility, a nature education centre, arranging public consultations for a master plan and for policy formulation, etc. Sanskriti is conducting research in the area of participatory democracy.
Contact 
sanskriti.menon@ceeindia.org
---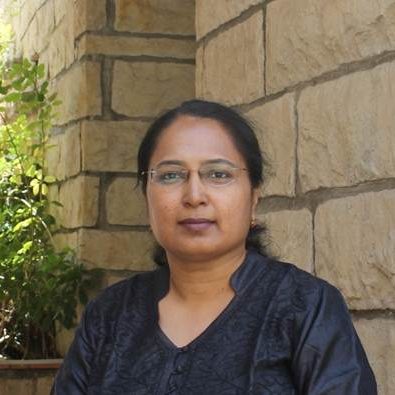 Landscape Ecologist, Geospatial Technologist and Environmental Educator
Dr Shamita Kumar
Institute of Environment Education and Research, Bharati Vidyapeeth University
Read More
Dr Shamita Kumar
is a landscape ecologist, geospatial technologist and environmental educator. Currently a Professor at the Institute of Environment Education and Research, Bharati Vidyapeeth University, she is also a Guest Professor at the University of Cologne, Germany, since 2013. Over the last twenty years, she has implemented several projects related to conservation, education for sustainability and geospatial technologies.
She is currently Chairperson Geospatial Capacity Building Committee, Department of Science and Technology, Government of India and a Member of the Executive Committee of Maharashtra State Forest Training Academy. She is also an active member of the 4-country (South Africa, Mexico, Germany, India) ESD Expert Net since 2010. (www.esd-expert.in). She is presently the Principal Investigator (India) for the four-year program supported by DAAD 'New Passage to India: Environmental Interactions in Focus' (2019-2023) with the University of Cologne.
Most of her work is interdisciplinary, blending the natural and social sciences. Her research interests blend conservation science with technological tools and communication for sustainability. They include topics such as geospatial technologies for conservation, health planning, urban planning, science and tools for urban greens, peri-urban environmental issues, public participation in conservation, citizen science programs, ethno-ornithology and education for sustainable development. She has worked closely with the NCERT and several SCERTs across the country for environmentalising school textbooks across India. Shamita has implemented research and environmental education projects in several locations across the country for over twenty years working with diverse groups.
Contact 
shamita@bvieer.edu.in
---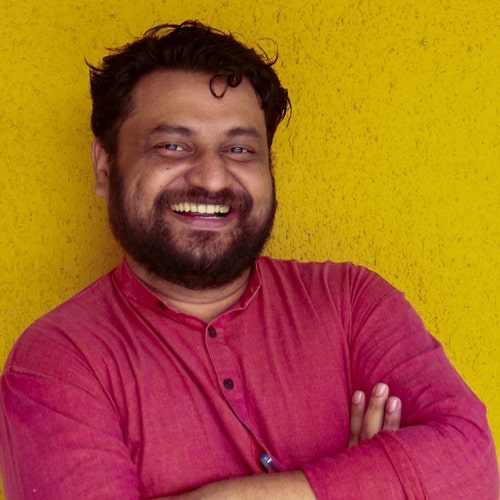 Programme Coordinator
Avinash Madhale
Centre for Environment Education (CEE) Urban Programmes
Read More
Mr Avinash Madhale, Programme Coordinator, CEE Urban Programmes, has a masters in Political Science and research in urban governance. He has over 20 years of experience in developing and Education for the Sustainable Development sector. Keenly interested in urban informal economies, justice and public participation, Avinash has been associated with street vendors, waste pickers, and domestic workers. He also leads projects on school environment education, water and sanitation, waste management, and urban mobility. Over the last few years, he has closely studied participatory budgeting in Pune and the smart city initiatives in Maharashtra.
Contact avinash.madhale@ceeindia.org
---
Bharati Vidyapeeth Institute of Environment Education and Research
---
Read More
The Institute of Environment Education and Research, Bharati Vidyapeeth (Deemed to be University) (BVIEER) is a unique educational and research institution. The distinctive characteristics of the BVIEER are its comprehensive teaching, research and extension mandate, which have been major thrusts of the Institute. Its significant achievements include its projects and programs that have influenced environmental policy and implementation of environmental education at the school and college levels, along with strategies for Protected Area Management.
The Institute actively collaborates with several international Universities and organizations and has instituted semester exchange and international internship programs. Its innovative teaching program supplements classroom teaching with fieldwork, guest lectures, group discussions, projects and internships.
Centre for Environment Education
---
Read More
Centre for Environment Education (CEE) was established in 1984 as a Centre of Excellence of the Ministry of Environment, Forest and Climate Change (MoEFCC), Government of India, with a mandate to promote environmental awareness nationwide. CEE is headquartered in Ahmedabad, India and works globally, nationally and locally to develop innovative educational programmes and materials, with a broad vision to build capacities in education and communication for sustainable development. The Pune office hosts the CEE Urban Programme and the CEE Central Regional Cell.
CEE's mission is to enhance understanding of sustainable development in formal, non-formal and informal education through its work with schools, higher educational institutions, and policymakers and reaching out to youth and the general community. It is to integrate education as a key driver for change in demonstrating and advancing sustainable practices in rural and urban communities, in business and the public sector, and in meeting challenges of global issues such as climate change and biodiversity conservation. CEE also promotes individual and collective positive Handprint actions that are environmentally sound, economically viable and socially beneficial.