The Global Water and Climate Adaptation Centre is inviting delegates to participate in the Water Security and Climate Adaptation Conference (WSCA 2023) taking place from October 4th to 7th, 2023, at IIT Madras in Chennai, India.
The conference is organized by the Global Water and Climate Adaptation Centre, Aachen – Bangkok – Chennai – Dresden (ABCD Centre) comprising the Institute of Eminence from Germany, Asia; RWTH Aachen University; Asian Institute of Technology (AIT); Indian Institute of Technology Madras (IITM); United Nations University – Institute for Integrated Management of Material Fluxes and of Resources (UNU-FLORES); and Technical University Dresden (TUD).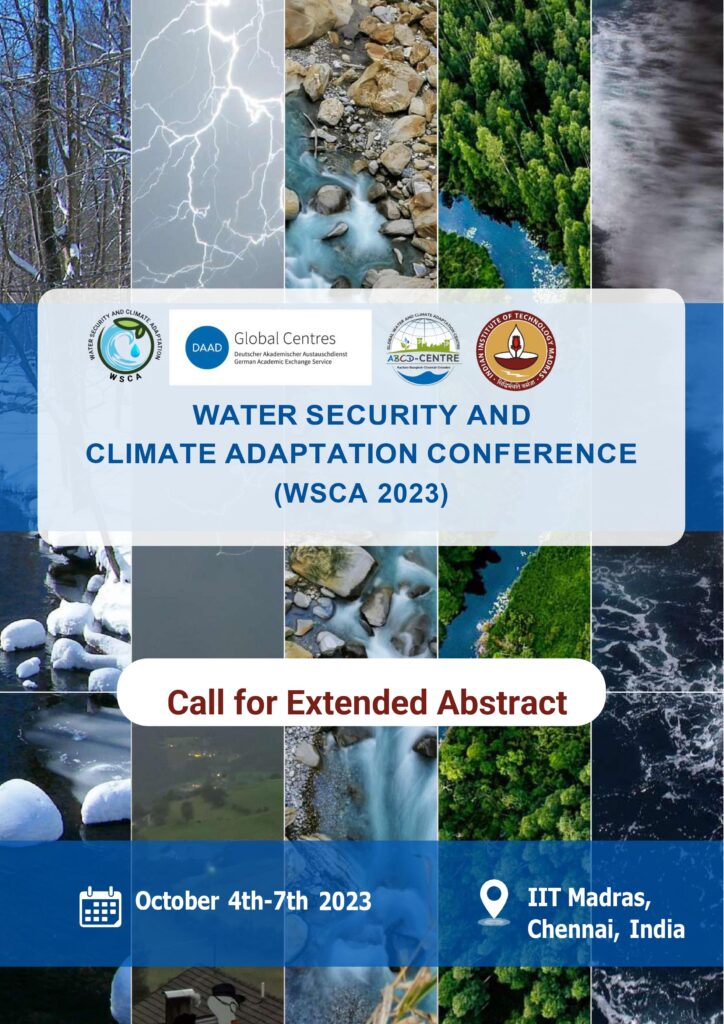 The conference aims to address the global water crisis and the link between water access and global warming. It emphasizes the importance of UN Sustainable Development Goal 6 and marks the halfway point of the International Decade for Action "Water for Sustainable Development." The conference, funded by DAAD, will bring together partners from various sectors to focus on sustainable development and the implementation of climate adaptation measures. The organizers are planning for the conference to be held in person to facilitate meaningful interaction and collaboration. Abstract submissions for the conference are now open, and more information can be found on the conference website.