IGCS post-doc Dr. Khulud Alsouleman will moderate a session in a web talk series called "Alumni for SDG" organized by the DAAD Regional Office New Delhi. The focus of the web talks is on Sustainable Development Goal (SDG) 7, which is Affordable and Clean Energy. The series will be conducted over two days and will discuss various topics related to alternative energy sources and energy transitions for sustainable practices.
Day 1 of the web talks will concentrate on "Renewable Energy Sources and Climate Change Mitigation." The speakers for this session include Prof. Dr. Prakash C. Tiwari, Abhishek Rathi, and Dr. Syukri Muhammad Nur. The moderator for this session is Prof. Dr. Sunil Prasad Lohani.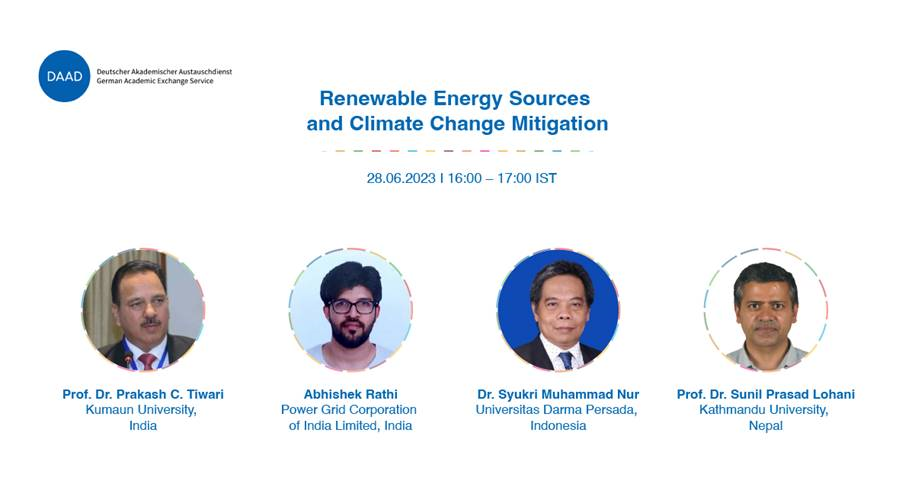 Day 2 will cover "Green Energy Transitions for Sustainability and Technology Development." The speakers for this session are Dr. Sanjay Kumar Singh, Dr. Malay Das, and Dr. Abdus Samad. The moderator for this session is Dr. Khulud Alsouleman.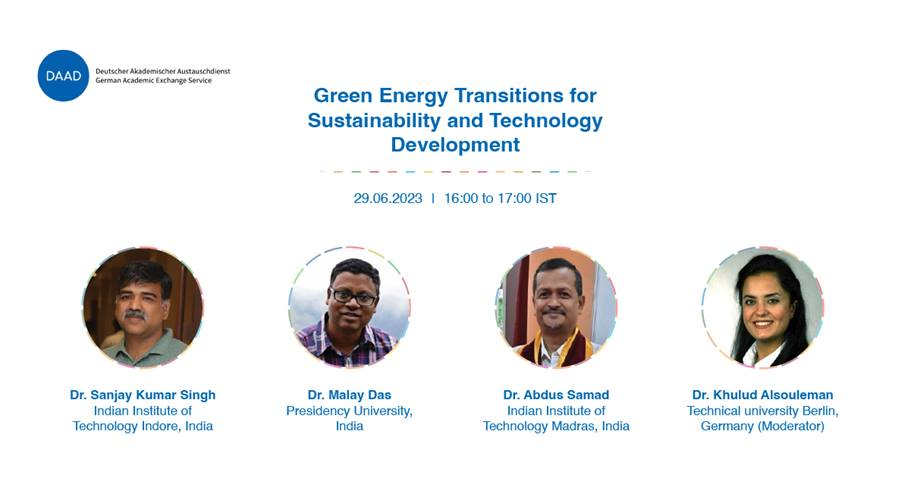 The web talks are open to all, including students, scholars, and the general public. Participants can register for each day's session separately through the provided links. The web talks aim to promote awareness and discussion on sustainable energy practices and technologies to achieve SDG 7. More information about the web talk series can be found on the DAAD website.